From South of Centennial: Come over Ferry St. bridge, and take the Autzen Stadium exit. It puts you directly on Centennial.
From North of Centennial: Going south on Coburg, at the Oakway Rd. light, bear slightly right to Southwood Ln. Turn left at the next light into the right-most lane. Proceed toward Centennial (Autzen Stadium) staying in the right-most lane. This will become a right-turn only lane, directing you onto Centennial.
Once on Centennial: Proceed to the light at Kinsrow, where you will turn East. (If you are coming from Autzen Stadium, that's a left turn.) Turn right at first driveway. Continue to 3-way stop. Depending on your destination, turn left towards the Clubhouse, or go straight towards Apt. 217.
Scroll down to see both maps.
Location of Chase Village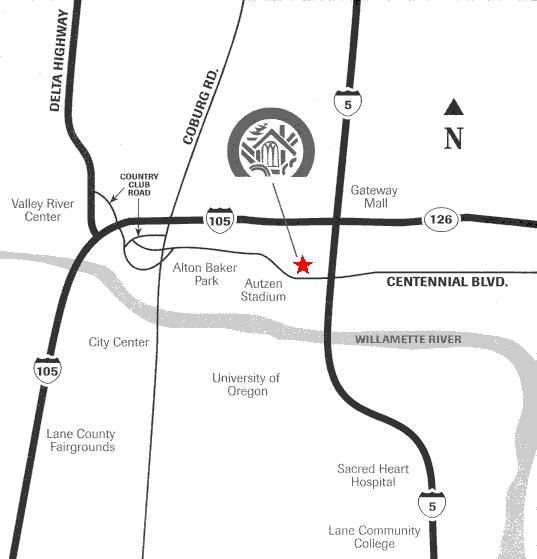 Location of Our Apartment and Clubhouse
Click map below to see details. (Map will be rotated 90° to the right)